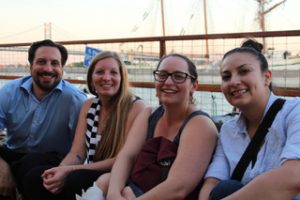 When the federal Substance Abuse and Mental Health Services Administration (SAMHSA) issued a Request for Proposals (RFP) in 2013 seeking three organizations to operate national technical assistance centers to strengthen peer-run mental health organizations in different regions of the United States, The Copeland Center for Wellness and Recovery (Copeland Center) turned to Green Seeds for assistance.
For a decade, the Copeland Center had been delivering exemplary training and technical assistance services to peer-run mental health organizations, traditional mental health service providers, and state and local mental health systems. The Copeland Center had been a pioneer and innovator in promulgating the principles and practices of peer support, self-help, and wellness and recovery. Now, an opportunity to secure a federal SAMHSA grant offered the promise of resources that could propel the Copeland Center to the next level of impact in the peer-led recovery and wellness movement.
There was one catch. The Copeland Center had no experience developing a federal grant proposal. That's why Matthew Federici, the Copeland Center's Executive Director, called Green Seeds.
Terry Rumsey, the President of Green Seeds, led the Copeland Center staff through an intensive two-month period of gathering and analyzing their internal service data, researching and assessing the state of the national peer support movement, and conducting a series of strategic meetings to identify the Copeland Center's strengths and weaknesses for serving as a new national technical assistance center. Then, Green Seeds synthesized all the quantitative and qualitative information that had been generated and Terry wrote a 25-page grant narrative that responded to the questions posed in the RFP, while creatively making the case for the Copeland Center's unique capacity to operate a transformational technical assistance center.
As a result of this collaborative, strategic, and data-driven approach to grant development, SAMHSA awarded the Copeland Center a $1.6 million federal grant to operate Doors to Wellbeing, a new national technical assistance center for peer-led organizations and movements, for five years.
Green Seeds had helped the Copeland Center to achieve its goal of becoming one of the nation's primary training and technical assistance resources for transforming mental health organizations and systems into agents of human liberation.